Grab This New Fat Burning Bundle While You Can. Make Money The Fast Way. PLR aka Private Label Rights Is How Smart Marketers Make The Dollars. Take My Hard Work And Keep 100% Of The Profits In Your Pocket. No Banging Your Head On The Desk Wondering What To Write. It's All Done For You. Simple Edits And Watch The Cash Flow.


Reseach has shown that Americans spend $60 Billion a year on weight loss. Imagine what the world figures might be. This is the perfect industry for marketers, who want to help people and make money. Right now one of the hottest markets is the Keto weight loss program. That's right. Not only did I find a hot niche for you, I wrote some awesome content for you to make bank on.
As a marketer, you want quality products to help your list. You also want to create products that will make bank .In the weight loss arena, it is paramount...that you step up and educate your readers. In my new PLR Fat Burning Bundle, I talk about the Keto program. Let's be honest. The Keto program works, if you work it. I break it down into bite size portions, that your readers can absorb. The Keto weight loss program can not only help with weight loss but has shown some very promising results in treating major disease.
Welcome to the Ultimate Weight Loss PLR Bundle:
I've done all the hard work for you. Research and writing are what most people struggle with...when creating an online biz. It is not easy to teach people how to dig deep and pull out all the golden nuggets, so that they can can create an ebook, articles or short  report that really grabs attention when read. That is where I come in. Let's have a look below to see what goodies, I've put together for your readers.
Important Note: Not everyone is going to use the ecovers provided in this bundle. However for those that do...I decided to go out and get another ecover done, to give you more choice. Simply email me at support and I will send you a bonus ecover. Just type "bonus" in your subject line. Enjoy!

Module One: Ebook-The Keto Program for Weight Loss-16 pages at 5,593 words
**Front End has an html page and download page-A few simple edits and can be uploaded.

Module Two: A Short Report-Promising Results for Treating Major Disease-5 pages at 1,395 words

Module Three-Five Hot Product Reviews for Amazon-5 pages at 1,304 words

Module Four: Editable Ebook covers
**In the package, the graphics range from Ebook covers to Magazine covers...you have options

Module Five: Legal Pages
Here are what some of my former writing clients have to say about me:
I am extremely pleased with all of the articles I have received. They are well written, keyword rich, and read as real, informative artilces written by someone educated, creative and native speaking. I am rarely so satisified with the quality on writing assignments-James really nailed all the specific requirements he was given and provided more than asked for. It saves a lot of time bieng able to just post articles as received, instead of re-writing each one to correct errors , or add keyword focused content. I recommend James' service to anyone requiring quality written content.
-Rick Schmeisser
TheYogaStore.com
James is a natural creative writer. I am very fortunate to come across this angel in my life. You see am an ESL-English as 2nd language. I have lots of thoughts on my mind but I found it a challenge to let it out and express myself, so others will understand. My ebook, articles and email autoresponders are the start of good things working with James.
Jhet aka Juliet van Ruyven-International Speaker-Entrepreneur
www.taleofjuliet.com
James is a rare breed of freelance copywriter/ghostwriter. His past in high profile security, means he knows how to interview and glean every aspect and nugget of truth, insight that you could possibly imagine from your market and from clients-past and present. What that means is he writes and delivers from the perspective of the client so that your message is very attractive to your ideal client/focus.
Dr. Richard Norris
Founder at Leading Men Only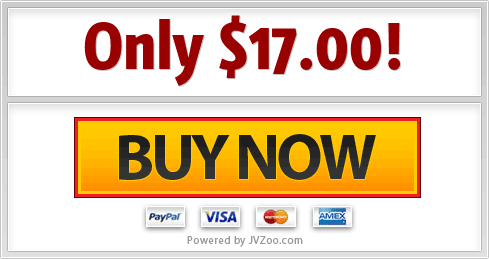 I look forward to being a PLR Creator that you can count on. Please feel free to follow through and check out the great PLR upgrade I did for you. Six Meals A Day PLus
JamesWilliamBrown
aka Jimmy Brown
 Deepwater Publishing-plrdiamonds.com